DELM guitars offer the following custom built instruments; archtop, acoustic, electric; hollow body, chambered body and solid body guitars, bass guitars, ukuleles and cigar box style guitars. 
All instruments are crafted using fine exotic Australian and Internationally sourced tonewoods. The guitars featured below are examples of some of the guitars made for clients. All guitar models can be fully customized and designed personally for you; including specialized custom guitar shapes and variations in model styles. 
We encourage you to get in touch and discuss what you like and Michael would be happy to custom design something to your exact taste.
This is a hollow steel-stringed acoustic guitar with a full body and a distinctive arched top; whose sound is particularly popular with jazz, blues, and rockabilly players.
Custom shaped f holes can be carved into this body, even your initials if you like.
DELM Archtop starting price AUD $4,500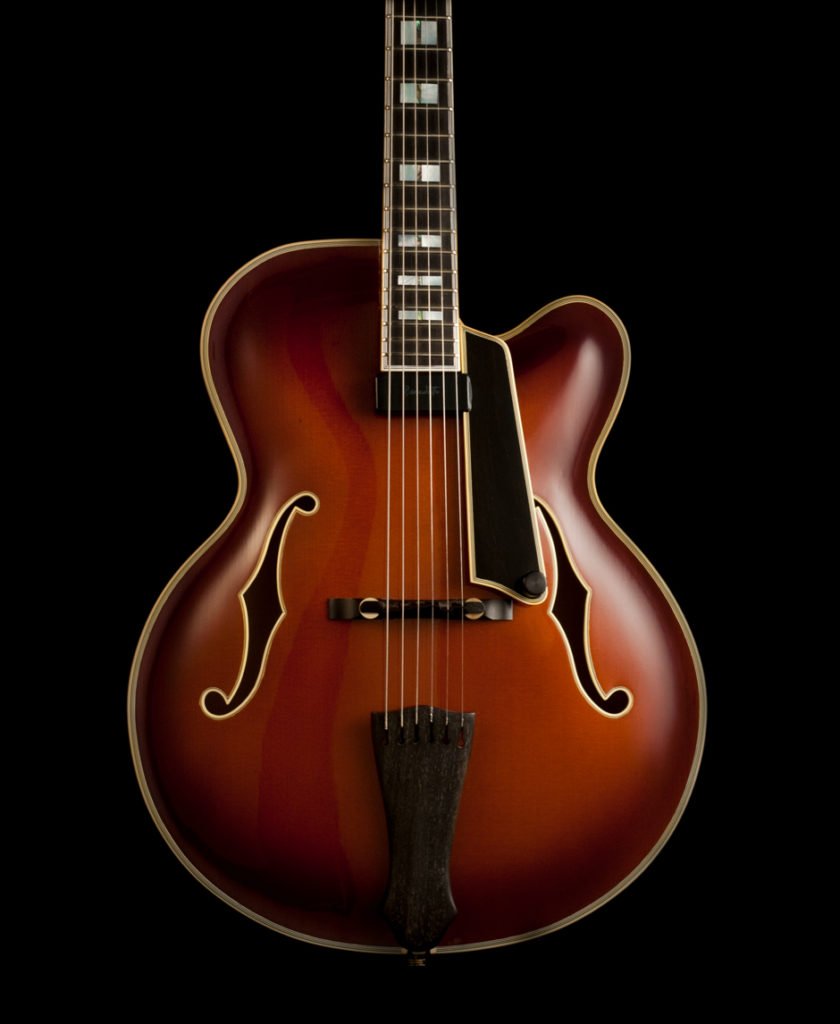 The guitar shown here is an OM style acoustic, it is a mid-size guitar, with great balance, volume, and projection. This style of guitar makes for a good finger-style guitar.
If you are after a particular style of acoustic guitar, get in touch and we can discuss building an acoustic guitar that is suited to your unique playing style and preferences.
DELM acoustic starting price AUD $4,000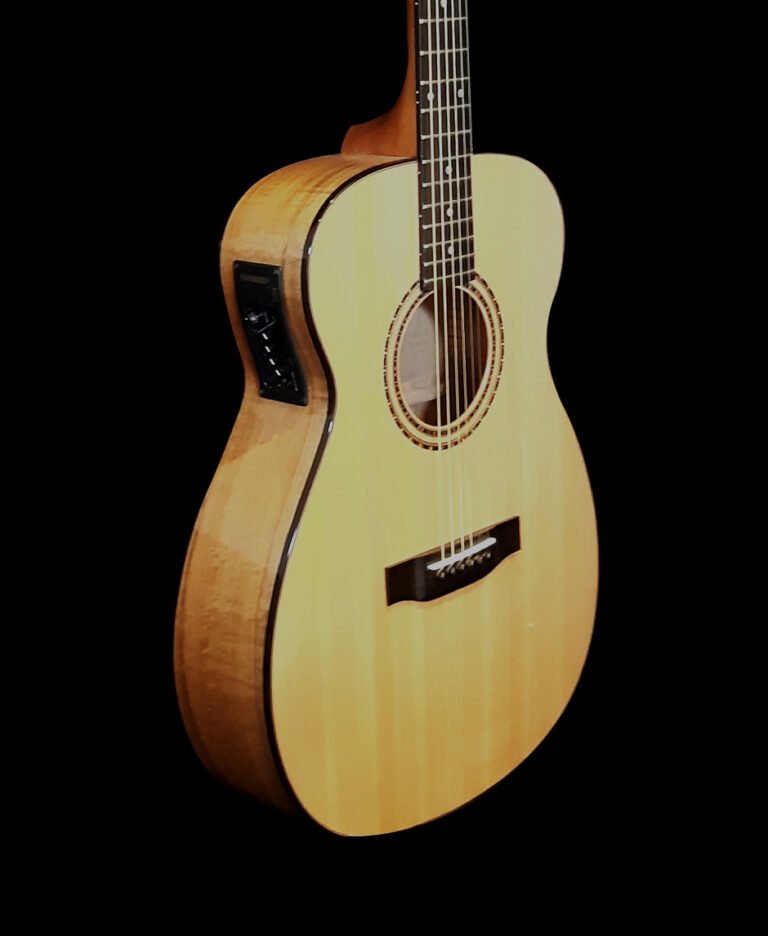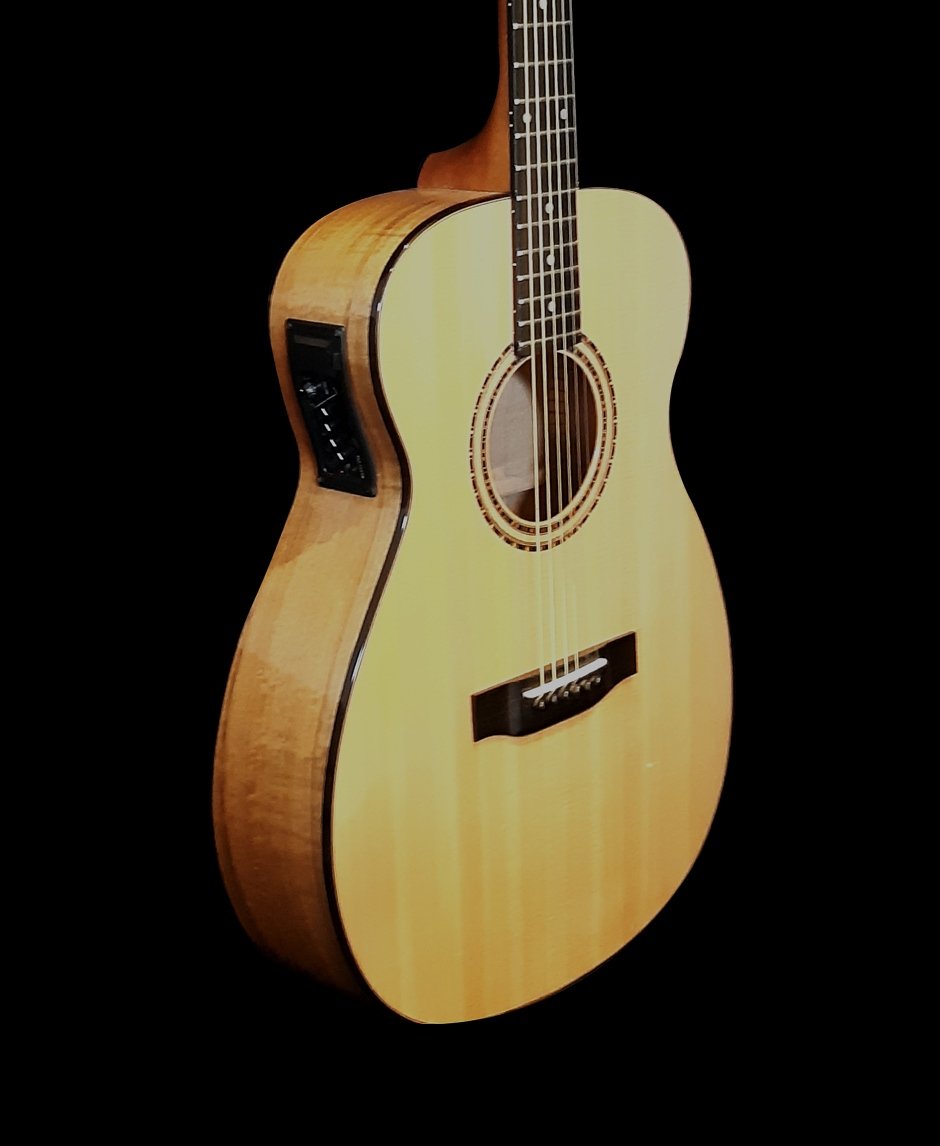 Inspired by the late 50's style and carved from solid woods this is a larger guitar that delivers rich fullness and deep resonance. Traditionally speaking it is a warm sounding jazz and early rock guitar, however this guitar lends itself to many styles of playing. Custom shaped f holes can be carved into this body, even your initials if you like.
DELM Hollow Body starting price AUD $3,800
A light, modern chambered body style carved from solid woods. Chambered bodies increase the resonant quality of the guitar and make for a comfortable and lightweight guitar.
Custom shaped f holes can be carved into this body, even your initials if you like; alternatively they can be built without f holes if you wish. 
DELM Chambered body starting price AUD $3,300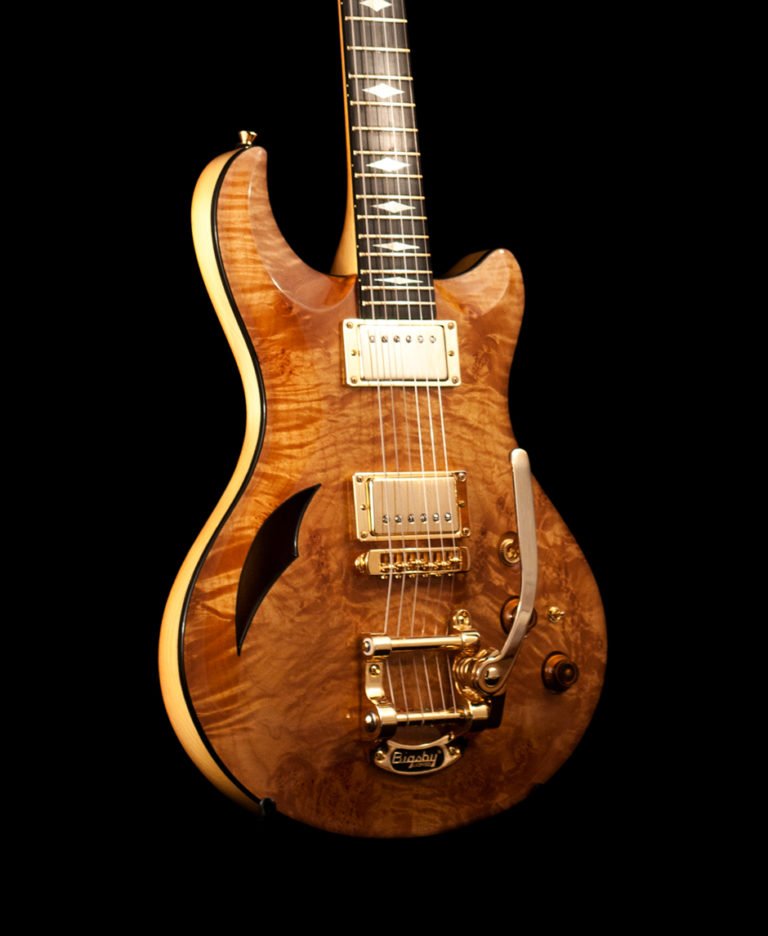 A solid body style made from solid woods. What more can we say?…It's a plain solid body guitar. 
From traditional shapes to custom designed shapes, pickup configuration, colours, everything can be designed and customized to your liking. 
DELM solid body starting price AUD $3,000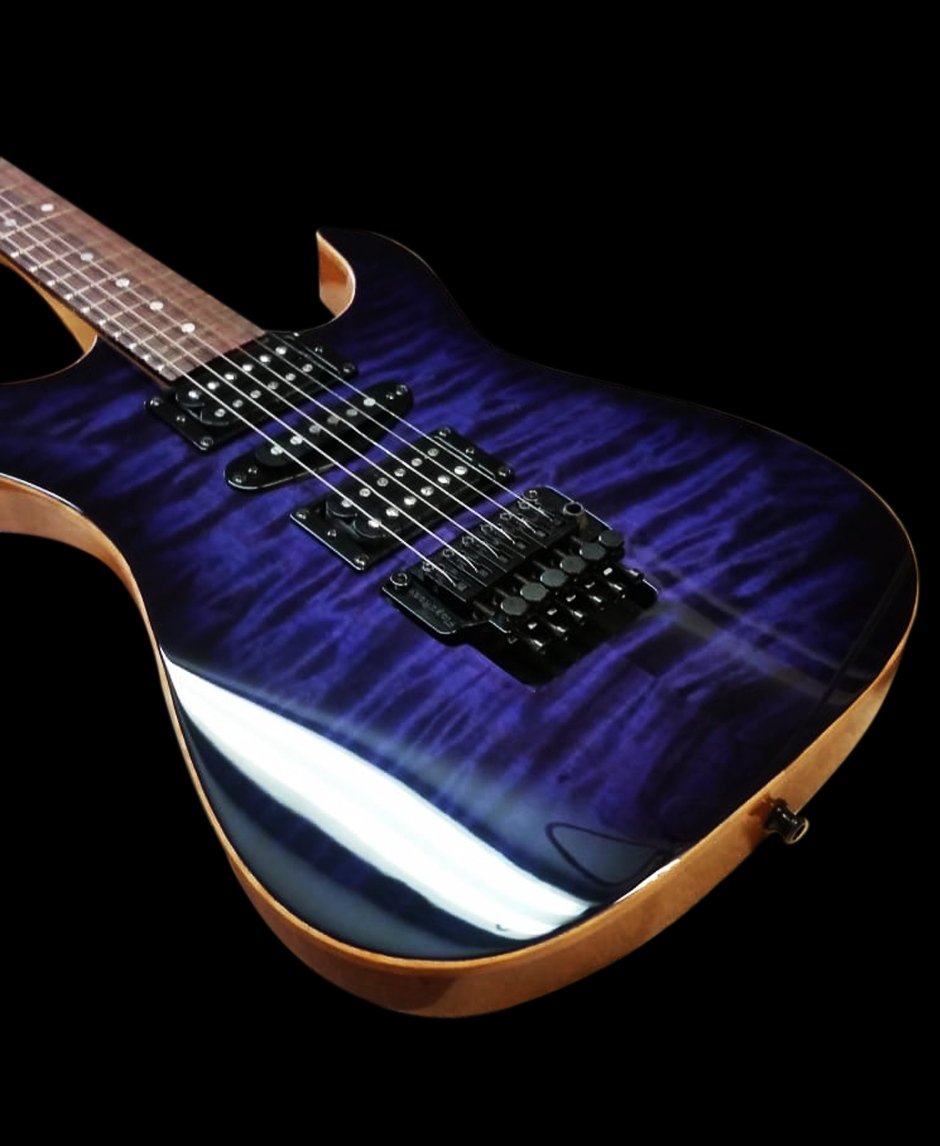 Bass instruments are the tonal and rhythmic backbone of any musical group. DELM bass guitars are custom built to order, below is the custom left hand bass guitar Michael made for George McArdle from The Little River Band. It features a custom 'G' shaped f hole and book matched curly maple.
To hear what George is saying about his G-Bass click here.
DELM Bass Guitars starting price AUD $3,800
DELM Ukulele's have become a high in-demand instrument in the last few years. 
Although specializing in the tenor size ukulele Michael can make a ukulele of any size. Wood preference is Australian Blackwood but any exotic timber can be used. 
DELM Ukulele starting price AUD $1,400
A novelty style guitar, traditionally this style guitar was made from cigar boxes or tins. 
The DELM version is built from quality timbers with a full sized guitar neck and four strings, either tuned to ukulele tuning for a bell-like tone or to a standard guitar style tuning.
DELM Cigar Box style guitar starting price AUD $900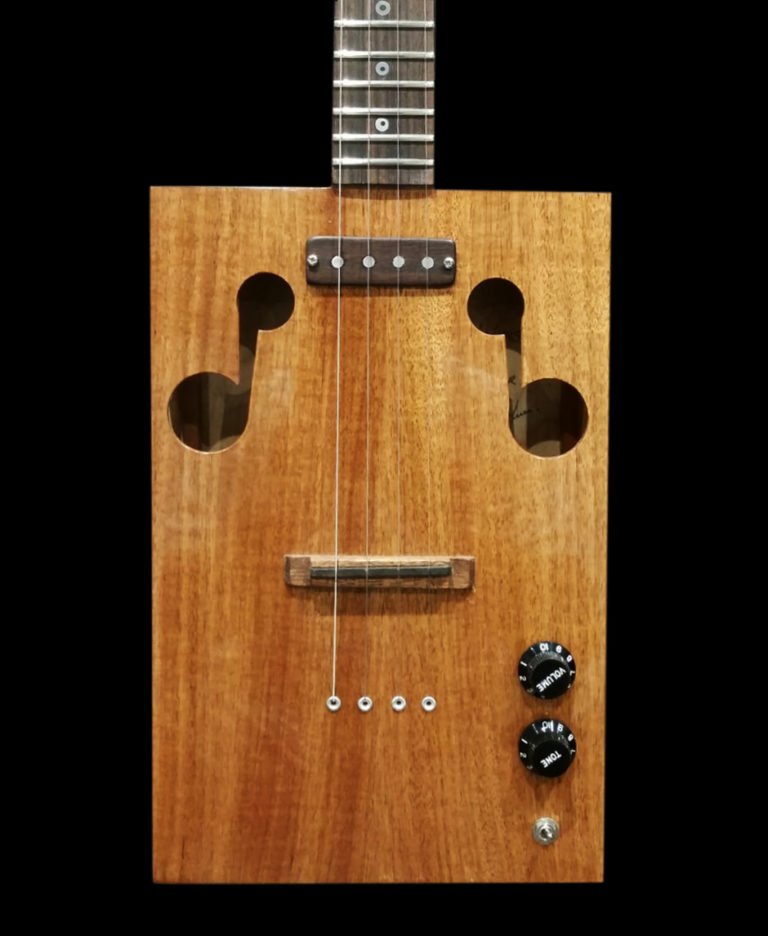 try out a delm guitar or get in touch about a custom built guitar
Please get in touch and make an appointment to visit our showroom and try out a DELM guitar. General inquiries are also welcomed. 
Feel free to give us a call or fill out the contact us form and we will reply within 24 hours. 
Don't forget to follow us on Facebook and give us a Like!