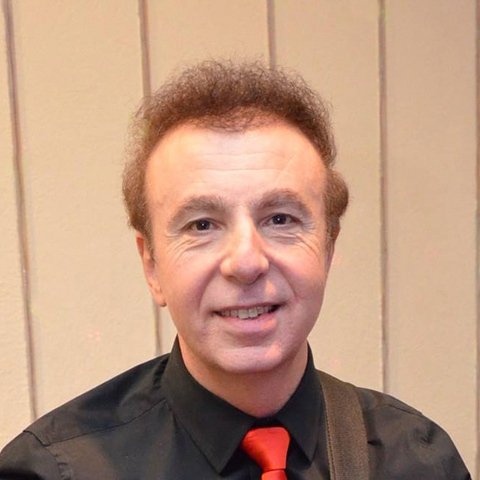 TONY MERLINO
Vocalist/Guitarist
"I have been in the music industry for many years as a vocalist and guitarist in a variety of bands playing predominantly Fender and Gibson. I was reasonably happy with the sound being produced until I came across the range of DELM guitars crafted by Luthier Michael DeLuca. I very quickly realised that these fine instruments provided a great deal more than I was currently obtaining.
Firstly the eye catching detail in the craftsmanship and finish of the guitars is amazing and add to that the tonal quality and smooth precise action, making these a "must have" precision instrument. I had to have one! We sat down and commenced the blueprint to create my own work of art. Due to the variety in music being played I needed a guitar that would provide: A bright Latin sound through to a smooth warm jazz sound through to a crunching lead.
Michael was able to extract every element of my playing style and sound requirements including my choice in timbers, hardware, size and balance of the instrument to ensure the finished product would address all my requirements. Throughout the process, Michael's suggestions and advice were right on the mark! Some months later and I am the proud owner of an amazing ED-87 masterpiece that sounds as amazing as it looks.
Some of the features are the split coil wiring to achieve a vast variation in sounds. I can now utilise the volume controls as they should be, obtaining the same clarity whether on volume 1 or 10. The elegance of the gold fittings with the Bigsby tremolo and the incredibly fast and precise action on the ebony fret board which is finished off with gold mother of pearl and abalone inlays. I now receive a range of positive comments from the public at every gig .
Thank you Michael for your patience and skill."